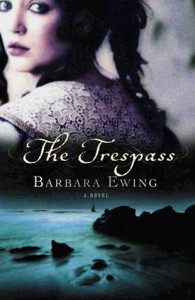 London 1849. The capital city is living in fear. Cholera is everywhere. Eminent MP Sir Charles Cooper decides it is too risky for his younger daughter, the strangely beautiful and troubled Harriet, and sends her-but not her beloved sister Mary-to the countryside.  Rusholme is a world away from London, full of extraordinary relations: Harriet's cousin Edward and his plans for a new life in New Zealand; Aunt Lucretia, reliant on afternoon wine and laudanum; the formidable Lady Kingdom and her two eligible, unobtainable sons. However, life in the country can offer only temporary respite to Harriet, who longs to return to her sister.
But when Harriet does come home, London has become more dangerous than ever. Her health, her freedom-even her sanity-are under threat. Escape is essential. Can a young, powerless girl change her life? Can she board the Amaryllis without being discovered? Does she realize that if she flees, more than one person will pursue her, literally to the end of the world?  (Goodreads Summary)
It was a rare treat to find a historical novel with the typical stunningly beautiful heroine, magnetically attractive to all men who gaze upon her beauty, which somehow (for reasons which become clear as the novel progresses) managed to avoid being a romance. Not that I have anything against romance, but this certainly made a refreshing change and I found Harriet to be a much more interesting central character for it.
Victorian England isn't my time period of expertise, but Barbara Ewing certainly seems to know her stuff and, more importanly, how to use it well. There was just enough historical name dropping in the opening sections to root the book firmly in the given era without becoming obtrusive and annoying, after which it was dropped rather than relied upon as a lazy way of indicating "look: this is a historical novel!" Instead, the era was so well evoked and engaging that such clumsy reminders would have been entirely unnecessary.
This was a beautifully written, thoroughly researched book which I really enjoyed reading. The only reason I haven't given it five stars is because of the way the plot tended towards strings of very suspicious conveniences, some of which required a lot of suspension of disbelief. I know that it's fiction and such devices are sometimes necessary to get to the desired conclusion, but I would have liked perhaps a tiny bit more subtlety in that respect. Otherwise, an excellent read
The Trespass by Barbara Ewing.  Published by Time Warner, 2003, pp. 408.  Originally published in 2002.
N.B. This is an old review written in 2010 and posted on Goodreads and LibraryThing before I started keeping track of all the books I read here at Old English Rose Reads.  I've decided to keep copies here so that this remains a complete record of my reading since I started reviewing books for my own pleasure.
Write a comment