Here you can find details of all my current reading projects and challenges.  Some are short term goals but others may take years to complete, so I'm keeping track of them all here.
Victorian Literature Challenge – 2011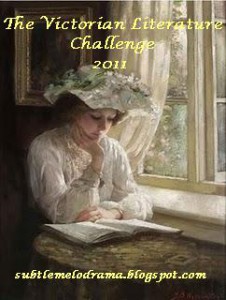 The Victorian Literature Challenge is organised by Bethany of Subtle Melodrama and runs from 1st January until 31st December 2011.  I decided to join in as a way of encouraging myself to clear some of the books from my shelf of classics and in doing so I am discovering some great new (well, new to me) books and authors.  In fact, I've decided that I'm going to try to make all my reads by different Victorian authors to challenge myself even more.  My introductory post is here.
Liza of Lambeth by W. Somerset Maugham
Wessex Tales by Thomas Hardy
Cranford by Elizabeth Gaskell
The Yellow Wallpaper by Charlotte Perkins Gilman
Lady Audley's Secret by Mary Elizabeth Braddon
The Professor by Charlotte Bronte
The Monk and the Hangman's Daughter by Ambrose Bierce
Cautionary Tales by Hilaire Belloc
The TBR Pile Lucky Dip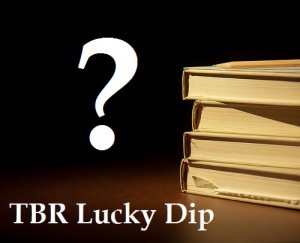 To encourage myself to read more widely within my own library of unread books, each month I'm using a random number generator to select a book for me to read from my unread collection on LibraryThing.  With over 700 books awaiting my attention there's plenty of variety there and this is my way of making sure I remember them all.
January – Lady's Maid by Margaret Forster
February – The New York Trilogy by Paul Auster
June – The Pleasures of English Food by Alan Davidson
July – The Beauties of a Cottage Garden by Gertrude Jekyll
August – NA
September – NA
October – The Last and the First by Ivy Compton-Burnett
November – NA
December -

Virago Modern Classics
It would seem that I am a born collector: give a series of books numbers and I'll want to read them all.  Not that I wouldn't want to read all the Virago Modern Classics anyway, I hasten to add.  This imprint has already introduced me to some great new authors that I'd never have heard of otherwise, and I'm looking forward to discovering more favourites over the next few years.
48. The Getting of Wisdom by Henry Handel Richardson
50. The Yellow Wallpaper by Charlotte Perkins Gilman
53. Invitation to the Waltz by Rosamond Lehmann
65. Anderby Wold by Winifred Holtby
73. The Orchid House by Phyllis Shand Allfrey
186. Lady Audley's Secret by Mary Elizabeth Braddon
194. Mad Puppetstown by Molly Keane
329. Mrs Miniver by Jan Struther
433. Devil by the Sea by Nina Bawden
Persephone Books
Thankfully there are nowhere near as many Persephone books as there are VMCs (yet), but this is another wonderful publisher who has introduced me to some fantastic forgotten authors.  My aim is to read through their entire back catalogue so far, after which I'll be eagerly awaiting their new publications.
1. William – An Englishman by Cicely Hamilton
38. Cheerful Weather for the Wedding by Julia Strachey
56. They Were Sisters by Dorothy Whipple
91. Miss Buncle Married by D. E. Stevenson