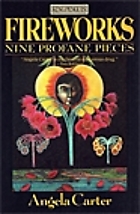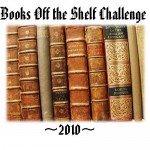 Title: Fireworks: Nine Profane Pieces
Author: Angela Carter
Published: Penguin, 1987, pp. 133.  Originally published 1974
Genre: Short stories
Blurb: In each of these mesmerising tales is a search for heightened sensitivity.  Reality is left behind.  Filtering ordinary experience through her hallucinatory imagination, Angela Carter exposes the subterranean desires and obsessive fears lurking in the unconscious.  Her characters are haunting, often sinister: an expatriate Englishwoman who takes a Japanese lover, a white hunter who finds pleasure in killing, a puppet who murders her master.  With a voluptuous and elegant style uniquely her own, Angela Carter evokes atmospheres at once erotic and disturbing.
When, where and why: After I was introduced to Angela Carter's writing at university, I bought everything of hers that I came across. I started reading this one while I was struggling through Pillars of the Earth as it's a nice, small book and easy to read on the tube, unlike Ken Follet's huge volume.  It counts as book 27/50 for my Books Off the Shelf Challenge.
What I thought: Fireworks is a very apt name for this collection of stories: like fireworks, they are short, sharp bursts of concentrated but brief beauty, all with an underlying element of danger.  However, while Angela Carter always writes excellently, this was definitely not my favourite of her short story collections as, although her prose is rich and full it sometimes feels a little stifling in this book and I often caught myself committing the sacrilege of wishing for fewer words and more plot.
In the story 'A Souvenier of Japan' Angela Carter's fictional self says:
But I do not want to paint our circumstantial portraits so that we emerge with enough well-rounded, spuriously detailed actuality that you are forced to believe in us.  I do not want to practise such sleight of hand.  You must be content only with glimpses of our outlines, as if you had caught sight of our reflections in the looking-glass of somebody else's house as you passed by the window. (p. 10)
This is a fair illustration of how these stories work: they don't provide full narratives with fleshed out characters, but give tantalising glimpses into worlds where you can never be quite certain of anything.  There is a dream-like quality to the stories which makes them feel uncanny and remote and just a little bit too odd for me, I think.  Carter's epilogue explains exactly what she was doing in this collection and I found that very helpful, illuminating some of the more bizarre elements of these madcap stories (particularly the incest; I swear incest has been a theme in almost everything I've read by Carter now).  I always enjoy it when an author decides to let their readers in on their thought processes, particularly when they are as patently oddball as Carter's, so this provided a welcome opportunity to help untangle some of my thoughts on the book.
Even though I found Fireworks just a smidgen too off the wall for my tastes, it still bears Angela Carter's wonderful writing style.  One of my favourite examples in this book is her description of London in the story 'Elegy for a Freelance':
London lay below me with her legs wide open; she was a whore sufficiently accommodating to find room for us in her embraces, even though she cost so much to love. (p. 115)
This perfectly illustrates why I love Angela Carter's writing and will definitely continue to seek out and read her books.
Where this book goes: This book has been slipped back onto the shelf with the rest of my Angela Carter collection.  I'm looking forward to the next time I pick up one of her books, although I like to leave a fair while in between them so that she always seems fresh and new.
Tea talk: As I picked up this book specifically to read on the tube there was definitely no tea drunk while reading.  I'm lucky to have space to get my book out, never mind a travel mug as well.
Write a comment