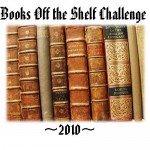 Title: The Twelve Days of Christmas [Correspondence]
Author: John Julius Norwich.  Illustrated by Quentin Blake
Published: Doubleday, 1998, pp. 38.  First edition
Genre: Humour
Blurb: Everyone knows 'The Twelve Days of Christmas', but not as rewritten by John Julius Norwich in this delightful correspondence, which records the daily thank-you letters from one increasingly bemused young lady to her unseen admirer.  And who but Quentin Blake could exploit the full comic possibilities of this hilarious debacle as first birds, then maids and finally the full percussion section of the Liverpool Philharmonic create mayhem in the calm of an English country Christmas?
When, where and why: The problem with receiving Christmas themed books for Christmas is that they're already out of season by the time I'm ready to start reading them, and that was the sad fate of this book.  I decided it would be the perfect way to round off my evening of Christmas reading.  It counts as book 37/50 for my Books Off the Shelf Challenge.
What I thought: This is absolutely my favourite festive book ever.  I'm sure I can't be the only person who has ever thought how inconvenient the gifts in the song 'The Twelve Days of Christmas' would actually be to receive.  In fact, with the exception of the five gold rings, I would be thoroughly peeved if my true love gave me any of those things.  In this marvellous little book, John Julius Norwich takes the song to its logical conclusion and, in a series of increasingly frosty letters from Emily to her true love Edward, examines exactly how someone might react if they were to receive nine ladies dancing:
2nd January

Look here, Edward, this has gone far enough.  You say you're sending me nine ladies dancing; all I can say is that judging from the way they dance, they're certainly not ladies.  The village just isn't accustomed to seeing a regiment of shameless hussies with nothing on but their lipstick cavorting round the green — and it's Mummy and I who get blamed.  If you value our friendship — which I do less and less — kindly stop this ridiculous behaviour at once.

Emily

The style of the letters is wonderful, and the subtly nuanced changes of vocabulary and tone as Emily becomes more and more disenchanted with her admirer's gifts are very well executed.  I particularly like the way that the way she opens and closes her letters becomes gradually more curt and formal.
Quentin Blake's illustrations really make this book, as far as I'm concerned.  Both Emily and the partridge, the first innocuous gift, look increasingly perturbed as the book progresses, and the pictures further on in the book as more gifts arrive are positively exuberant.  They manage to make the scenes seem noisy and chaotic even though they are static.  This is the perfect book to read when you're in need of a good chuckle, particularly in the days after Christmas when realities like work and buying a new railcard (they're going up again, surprise surprise) start to come back into your mind.
Where this book goes: This book isn't going anywhere.  It's staying on my shelves to be read again, year after year.
Tea talk: I finished off my pot of English Afternoon with this book.  All in all, a very satisfying experience.
One Response to "'The Twelve Days of Christmas [Correspondence] by John Julius Norwich"
Write a comment