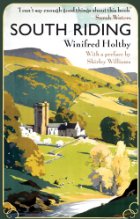 My favourite place that I've ever lived is, without any hesitation, York.  I lived in a cold, dingy cellar room where I used to become trapped in the house if it rained heavily because the area between my doorstep and the stairs up towards street level used to flood with almost a foot of water, but I was in the heart of the city, I could be at the Minster within five minutes and I loved it.  The city was a revelation, with so much packed into such a small area, the modern jostling good-naturedly alongside the historical.  The people were some of the friendliest I've met, and the easy, casual chatter is something that I miss unexpectedly now that I'm London-based.  The countryside around the city, when I managed to escape, was so wide and open that you could see for miles, traversed only by hardy, agile sheep and the equally hardy and agile Coastliner buses (how a double decker bus navigates some of those tiny roads with their sharp bends and steep slopes still baffles me).  Reading South Ridingby Winifred Holtby was less like reading a book and more like suddenly finding myself living in Yorkshire again.  For a few days I was an inhabitant of the fictional South Riding and I absolutely loved the experience.
South Ridingis set in Yorkshire in the first half of the 1930′s, focusing on the everyday lives of the people who live there.  There is Sarah Burton, the new headmistress of the girls' school who returns to the area armed with progressive ideas and is determined to make a difference; there is Mrs Beddows, the council's only female alderman who is torn between her desire for progress and her personal loyalties; and there is Robert Carne, staunch proponent of the old ways, desperately trying to care for his mad wife and fragile daughter while not losing his tenuous hold on his lands.  The book chronicles their struggles, sometimes against each other, sometimes alongside one another for a common cause, and those of a whole host of other characters.
The cast of this novel is huge, with more than a hundred characters (listed handily after the introduction), but it never feels overpopulated or confusing.  In fact, they are what makes South Riding such a great read.  I felt as though I knew each and every one of those characters, even if we only had a nodding acquaintance.  It is testament to Winifred Holtby's writing skill that she manages to create such a wide variety of characters with equal authenticity; I believe in Midge Carne, who is young, female, highly strung and unthinkingly cruel, just as much as I believe in Castle, who is an elderly, male, gentle salt of the earth type.  I particularly liked the fact that no character is as straightforward as they at first seem, and not in a gimmicky everyone-has-a-dark-secret way, but in a these-are-all-real-people-with depth way.  They aren't defined by their quirks, but these help to gain a deeper insight into the characters and why they behave the way they do.  Councillor Snaith at home with his cats was a particular favourite of mine.
A wide range of characters means a wide range of relationships, and here too Winifred Holtby excels.  Whether two people are cooperating or at loggerheads they always act in a way that is so appropriate and well described that I experienced everything along with them.  Tom and Lily's relationship broke my heart time and time again, and they are relatively minor characters (if there can be said to be such a thing in this novel).  Not only does she write scenes tightly focused on one individual or group, she also writes the best, most effective crowd scenes I've ever read.  The outside performance put on by Madam Hubbard's girls, at which cast and audience alike spend more time focusing on their own individual thoughts and agendas than the show, is an absolute masterpiece.  Her writing reveals a wealth of life experience put to very good use.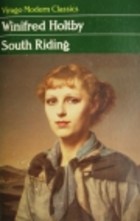 I also appreciated the fact that, although people struggle and fight with one another, there is no cruel, cackling villain in this book.  The characters go through hard times and experience tragedy, but that is because life is hard rather than because someone is plotting against them.  Harvests fail so people lose their money.  People become sick and, because they are poor, they die.  It's all very matter-of-fact and realistic.  This may make the novel sound rather bleak, and it's definitely not without its bleak moments, but there is also a great deal of comedy in this book.  There is stoicism but there is also humour; the people of South Riding endure hardships and they do so with a shrug and a grin.  Despite some of the tragedies that occur, Holtby never allows characters to wallow or the tightly controlled plot to spiral into melodrama, which I find only adds to the pathos.  I'm sad to leave South Riding and it's definitely a novel that I'll be rereading in the future.
Unlike The Vet's Daughter where I thought that the original cover was far superior, in this case I rather prefer the reissued cover.  I had bought myself a copy of the original green edition before Christmas as I was continually hearing good things about this novel and I wanted to have read it before the new BBC adaptation begins later this year, but last week I was surprised to receive a copy of the new edition in the post from the publishers for joining their new book club.  It was this version that I ended up reading, as I was drawn in by the lovely cover art, a reproduction of a Yorkshire Railways poster, which suited the book perfectly.  I also thought that the extra material was better in the newer edition as, while Lettice Cooper's introduction in the earlier edition is useful, it is mostly a summary of the story and the new preface by Shirley Williams and introduction by Marion Shaw are excellent.
South Riding by Winifred Holtby.  Published by Virago, 2010, pp. 518.  Originally published in 1936.
14 Responses to "'South Riding' by Winifred Holtby"
Write a comment