I'm not a religious person in any way, shape or form, but I enjoy taking part in a lot of the old rites and traditions now associated with the church calendar.  Consequently, Tuesday evening heralded an entertaining time in the kitchen as my parents and I attempted to toss pancakes with varying degrees of success.  I was a bit too enthusiastic with mine and they tended to flip over twice, landing unhelpfully with the already cooked side facing downwards again.  All in all, it was an excellent precursor to the season of Lent, which began on Ash Wednesday.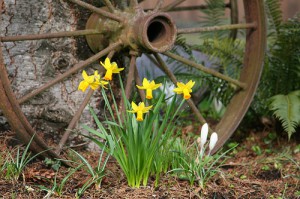 It's been a very long time since I gave something up for Lent.  Not since the disastrous year when I attempted to give up coffee and had horrible caffeine withdrawal symptoms.  This year, however, I have decided to give up buying books.  I know, I know, it may come as something of a shock and, I assure you, no one will be more surprised than me if I manage to make it for forty days and forty nights without slipping up and accidentally buying one or two, but it's a finite challenge with a definite goal and so I should be able to at least give it a good shot.
Wish me luck.  I'm going to need it.
2 Responses to "A Time of Abstinence"
Write a comment