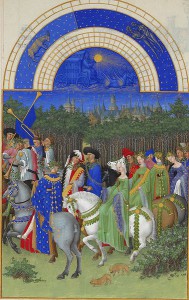 Another month gone by already and still I'm not caught up with my review backlog.  I am, however, much closer to being up to date than I was this time last month, so perhaps June will be the month that I finally get there.
May has been yet another very busy month in the non-reading world, and June looks as though it's going to be equally packed.  This month's exciting news is that the Old English Thorn and I have put down a holding deposit on our first rented flat together!  With no particular requirements other than a decent commuting time from London it took us a while to settle on a location that we really liked, but this month we went to visit a lovely little town in Sussex and the very same day found the perfect flat.  A morning off work later in the week and another trip back there made it ours and we're both really happy.  It even has a second bedroom that (naturally) is going to be a library.  The landlords want to refurbish it after the previous tenants vacate (how terrible for us!) but it should be ours by mid July, although I won't move in until after the September wedding.  Speaking of the wedding, I've also just heard that our flowers are now all sorted, so things are moving along apace.
And now back to more bookish concerns.  In May I read fewer books than usual, totalling fewer pages as well, which is an indication of how busy I've been.  I managed 13 books this month, comprising 3,480 pages in total, making each book an average of 268 pages long.  However, unlike in previous months when I've found reading shorter books a bit unsatisfying, in May it was exactly what I needed: nearly all of the books that I read were enjoyable and some are among my favourites for the year so far.  Unusually for me, I've done quite a bit of rereading this month, three out of the thirteen books (marked with an asterisk) being ones that I've read and enjoyed before.  This month I read:
The Prince of Mist by Carlos Ruiz Zafon
Wild Swans by Jung Chang
Ballet for Drina by Jean Estoril*
Elizabeth and her German Garden by Elizabeth von Arnim
Song of Sorcery by Elizabeth Scarborough
Human Croquet by Kate Atkinson
Water for Elephants by Sara Gruen
Drina's Dancing Year by Jean Estoril*
Pride and Prejudice by Jane Austen*
The House in Dormer Forest by Mary Webb
The Sack of Bath by Adam Fergusson
My Dirty Little Book of Stolen Time by Liz Jensen
I've had three stand out books in May.  Pride and Prejudice was the next book on the pile for my rereads of Jane Austen and a guaranteed winner as I already knew I loved it.  In fact, it was even better than I remembered and I enjoyed it even more than before, if that's possible.  Wild Swans by Jung Chang was also one that I expected to find interesting and it didn't disappoint.  The story of three generations of women growing up in China, from the author's grandmother in the days of emperors and warlords to her own experiences during the Cultural Revolution, was absolutely fascinating and made the historical events of which I was vaguely aware seem real and personal.  I cannot recommend this enough if you haven't read it already.  The surprise of the month came in the form of Human Croquet by Kate Atkinson.  I had no particular expectations of this book, but the way in which the author played with fairytale tropes and with language just clicked with me, making it another five star read.  I also particularly enjoyed Elizabeth and her German Garden by Elizabeth von Arnim (a good thing considering how many of her other books I have awaiting my attention) and My Dirty Little Book of Stolen Time by Liz Jensen.
This month's dud was yet again a Virago title, I'm sorry to report.  The House in Dormer Forest by Mary Webb, my lucky dip book for this month, proved to be absolutely atrocious.  Thankfully it was terrible to the point of being amusing, so I at least had some enjoyment out of it, even if it was a very long way from what Mary Webb intended.
May saw the start of a fresh influx of books following the end of Lent's (mostly successful) book buying ban.  The first book I ordered was My Dirty Little Book of Stolen Time by Liz Jensen, which I've already read and really enjoyed.  The remainder of my order from AwesomeBooks arrived, providing me with seven new Viragos to add to the teetering stack in my room: The Wind Changes by Olivia Manning, My Next Bride by Kay Boyle, Olivia by Dorothy Strachey, Rumour of Heaven by Beatrix Lehmann, She Knew She Was Right by Ivy Litvinov, Phoenix Fled by Attia Hossain and Never No More by Maura Laverty.  Virago books were also very much the order of the day when I visited the Oxfam bookshop in Richmond while waiting for a train.  I ducked in to avoid the rain and somehow emerged with The Matriarch by G.B. Stern, Delta Wedding by Eudora Welty and The Persimmon Tree by Marjorie Barnard.  They all sound really interesting so I feel spoilt for choice!
My two rereads besides the Jane Austen were books that I bought this month from Amazon and then read immediately: Ballet for Drina and Drina's Dancing Year by Jean Estoril.  These are books that I used to own prior to the disaster with the leaking shed, and throwing away all my damp and mouldy old copies had made me nostalgic to read some of them again.  This is a series that I'm going to continue to collect and read for when I need some simple, pleasant light relief.  Another book which I bought and read instantly was The Prince of Mist by Carlos Ruiz Zafon.  Reviews of these will follow eventually, I promise.
I've picked up some more books to add to my selection pool for the Victorian Literature Challenge.  I managed to complete my Folio Society Barchester set by picking up the final three books in the series from Ebay, meaning I now have Framley Parsonage, The Small House at Allington and The Last Chronicles of Barset waiting for me when I finish those I already have.  I also couldn't resist a copy of East Lynne by Mrs Henry Wood in an Odhams edition which matches my Dickens set, particularly as she's a new author, helpful for my additional aim to read all fifteen challenge books by different writers.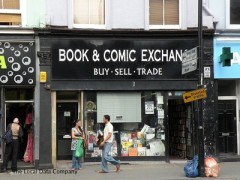 This month I paid my first visit (but definitely not my last) to the Notting Hill Book and Comic Exchange, much loved among bloggers.  It's a bit of a jumble sale and probably somewhere to go only when you have plenty of time for browsing through the rather haphazardly arranged books rather than on your lunch hour as I did.  Still, I went with a large bag of books to get dispose of and came out with a considerably lighter, less stuffed bag containing nine exciting books as it was considerably more lucrative to take book vouchers in exchange for my unwanted books than cash.  I was pleased to come across a selection of Virago Modern Classics down in their bargain basement where all books are £1.  Thankfully for the groaning TBR pile, I already had most of them, but I still managed to come away with four: The Dud Avocado by Elaine Dundy, A View of the Harbour by Elizabeth Taylor and The Land of Spices and That Lady, both by Kate O'Brien.  I also picked up two other Virago books that aren't in the Modern Classics series: Life Before Man by Margaret Atwood (one of those authors I seem to be more interested in collecting than actually reading; I must rectify this next month) and The Paris Wife by Paula McClain in the gorgeous hardback ARC edition I've seen floating around on various blogs.  My remaining purchases were The Burning Stone by Kate Elliot, part of a fantasy series I want to start soon, Daisy Fay and the Miracle Man by Fannie Flagg of Fried Green Tomatoes fame, and a curious looking little hardback book entitled Jocasta and the Famished Cat by Anatole France.  Although it has a dust jacket there's no indication of what the book is about, but I was so intrigued by the name that I had to take it home with me to find out!
I also did a bit of book shopping when I had the pleasure of meeting some friends from LibraryThing in person.  I was only able to go along and join their outing at lunchtime, which rather fortuitously coincided with their visit to the Persephone book shop.  Of course, it's impossible to come out of that shop with fewer than three books, and after much initial narrowing down of titles through browsing the website I plumped for Family Roundabout by Richmal Crompton, Cheerful Weather for the Wedding by Julia Strachey and Miss Buncle Married by D.E. Stevenson, which I've been looking forward to reading ever since I read Miss Buncle's Book in February.  There was just time for a quick visit to Lamb's Bookshop further down the street, where I picked up The Fire Gospel by Michael Faber, one of the Canongate Myths books, before I had to head back to my office.  It was lovely to put some faces to names and have a quick, bookish chat, not to mention it makes my book acquisition feel far less unreasonable when shopping with people buying just as many books as I am, if not more!  I hope it's an experience that will be repeated soon.
So, which of these books should I attack first?  Have you read anything particularly good in May that I should add to my list for next month?
2 Responses to "May Summary"
Write a comment