After eight years of being together, two years of engagement and several incredibly stressful weeks when the church lost our paperwork and declared we couldn't get married unless they had it (we eventually received permission from the powers that be a mere eight days before the wedding) the Old English Thorn and I finally got married on 3rd September this year.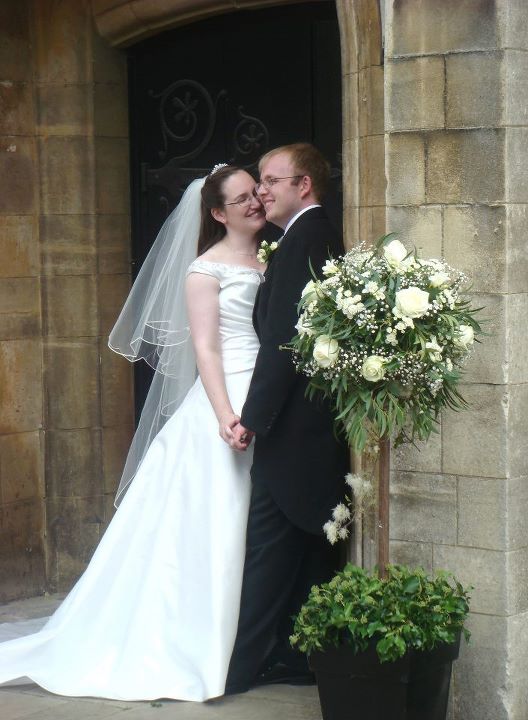 We had a truly fantastic day, surrounded by all our friends and family, before I was whisked off on a lovely surprise honeymoon in Cannes planned and organised entirely by my shiny new husband.  We were away for a wonderful, sun-filled week, during which I ate excessive amounts of delicious seafood and the Thorn ate steak repeatedly (the perils of being a non-fish-eater in a French seaside town).  We're now back in soggy England, I've moved house and things are slowly settling down to normal, so I'm able to return to the world of the book blog once more.
My drastically reduced commute time (yay!) and the presence of a lovely husband when I get home (double yay!) means that my reading rate has reduced rather substantially.  However, as the observant among you may notice that I haven't reviewed any of the books I've read since the beginning of May, this should give me a chance to begin to catch up with myself while thoroughly enjoying our new married life.
6 Responses to "Reader, I married him"
Write a comment