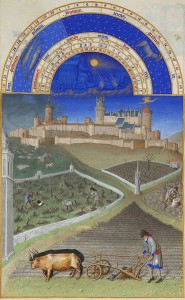 Where on earth has March gone?  It seemed to crawl by when I was in the middle of it, but suddenly here we are, six days into April and I haven't managed to post reviews for a single March book yet.  In fact, I still have two lurking around from February.  This is a combined result of my getting very behind in February and having been a bit ill this month, so I've been playing catch up and I'm not quite there yet.  It's also partly due to my reading books much faster than I review them, so by the time I come to write my reviews I'm already several books further on, making them more difficult to review properly.  With this in mind, I'm going to try to read longer books in April so I don't get quite so far ahead of myself and also to write reviews as I go along and hopefully I'll be back on track by the end of the month then.
March's statistics look very much like February's in that I have once again read 17 books.  They totalled 4,358 pages, averaging a rather short 256 pages per book.  I found myself enjoying these books a lot more than the previous month's.  I don't give star ratings here on the blog but I do on LibraryThing and I've given a goodly proportion of my books four stars in March.  However, I'm still finding that although  the majority have been good, enjoyable reads they are still not the sort that stick with me for very long.  This is fine, as I do read primarily for my own entertainment and entertaining these books were, but hopefully my aim to read more chunky books in April might lead to a bit less dross.  March's books were:
April Lady by Georgette Heyer
More English Fairy Tales by Joseph Jacobs
The Flower Wedding by Walter Crane
Filboid Studge, the Story of a Mouse That Helped by Saki
The Warden by Anthony Trollope
Fables: Legends in Exile by Bill Willingham
American Ghosts and Old World Wonders by Angela Carter
Confessions of an Ugly Stepsister by Gregory Maguire
The Crimson Petal and the White by Michael Faber
Far to Go by Alison Pick
At Freddie's by Penelope Fitzgerald
Harris's List of Covent Garden Ladies: Sex in the City in Georgian Britain by Hallie Rubenhold
The Nutmeg Tree by Margery Sharp
Miss Mapp by E. F. Benson
Up at the Villa by W. Somerset Maugham
Alice Hartley's Happiness by Philippa Gregory
The Salzburg Tales by Christina Stead
My two favourite books this month couldn't be more different if they tried.  An unexpected stand out was The Flower Wedding by Walter Crane, a gorgeous facsimile of an illustrated poem produced by the V & A Museum to tie in with their new exhibition The Cult of Beauty: The Aesthetic Movement 1860-1900 which opened this weekend and to which I'll definitely be paying a visit sometime soon.  At the other end of the scale is Michael Faber's novel of the seedier side of Victorian England, The Crimson Petal and the White.  I've been reading this one since last year as it's too big to carry to work with me and so it was read in half hour snatches in the evenings, but it was ever so well written and definitely worth savouring.  Notable mentions are also deserved for The Nutmeg Tree  by Margery Sharp which was just the sort of light, amusing novel I needed to see me through my convalescence, Up at the Villa by W. Somerset Maugham which came from the Vintage Maugham Collection you may remember I acquired last month, Fables: Legends in Exile by Bill Willingham which has awakened an interest in graphic novels, and The Warden by Anthony Trollope which promises much exciting reading to come.  I'm sure I'll be reading more Trollope in April as he certainly fits the requirements of large, slow books.
Less successfully, March also brough about one of only three single star books I've read so far this year, and it was a Virago Modern Classic, no less!  Try as I might, I just couldn't get on with The Salzburg Tales by Christina Stead and I'm sure I'll rant a great deal concerning why when I come to finish that review.  Has anyone else out there read this one?  What did you make of it?
The list of incoming books is much less intimidating this month (a meagre 34 compared to February's 59; it's all relative) thanks to my resolve to give up buying books for Lent.  I have to admit that I have fallen off the bandwagon twice so far, although both in extremely forgiveable circumstances I hasten to add: the first occasion was after consigning most of my childhood books that I had kept stored for years to black bin bags after they were ruined by a water damage and the second was on discovering I had a forty-five minute wait for my train and nothing to read as I had finished my book on an earlier train (sometimes I swear I spend my life on trains).
Of course, a fair few managed to sneak in before Lent began on 9th March.  Books are tricky like that, I find.  As usual, the culprits were mostly Virago Modern Classics which I somehow find myself unable to leave behind in bookshops.  In March I acquired Nobody's Business by Penelope Gilliat, Mad Puppetstown, The Rising Tide and Two Days in Aragon by Molly Keane (I've got quite the collection of her books built up now and I really should start reading them), Sleepless Nights by Elizabeth Hardwick, The Getting of Wisdom by Henry Handel Richardson, Brother Jacob by George Eliot, Devil by the Sea by Nina Bawden, The Thinking Reed by Rebecca West and a little book which looks like it was given away free at some point entitled No Library Is Complete Without Them containing a list of all the Virago Modern Classics at the time it was published and excerpts from several of them to tempt the reader (as if I need any encouragament).  Also published by Virago, I picked up The Short Stories of Willa Cather edited by Hermione Lee and a memoir by Joan Wyndham called Dawn Chorus which I've already read and thoroughly enjoyed.  What good luck I've had!
There were only three non-Virago charity shop books this month.  After reading lots of enthusiastic praise for Elizabeth Bowen from Carolyn I had to snap up The Collected Stories of Elizabeth Bowen when I saw it on the shelves.  It's a bit big to have as a commuting book, but I'm looking forward to diving in when I next have some time to read at home.  The other is The System of the World by Neal Stephenson, the final installment of his Baroque Cycle.  I battled to the end of the first volume, Quicksilver, back in December but decided that it was worth the struggle and would continue with the series.  I also picked up A Question of Upbringing by Anthony Powell as I'm intrigued by A Dance to the Music of Time and find this slim novella much less intimidating than the larger volumes which contain several parts.  We'll have to see how it goes.
I also had three books come my way from BookMooch in March.  The first two are Memoirs of a Master Forger by William Heaney and Any Human Heart by William Boyd, and I can't remember why I wanted to read them or what they're about at all.  I quite like this though as it means they'll be a (hopefully) pleasant surprise when I eventually pick them up.  The third book is Wide Sargasso Sea by Jean Rhys, which I've read before but don't own.  I'm planning to reread Jane Eyre at some point soon and decided it would be an interesting exercise to read this one again afterwards.
Unusually for me, there were also some new books in March.  Walter Crane's The Flower Wedding was one that I've already mentioned and loved.  Additionally, I succuumbed to the lure of the Penguin Mini Modern Classics under the irresistible influence of the Waterstones buy-two-get-one-free deal and so Filboid Studge, the Story of the Mouse that Helped by Saki, The Sexes by Dorothy Parker and the intriguingly titled The Mark-2 Wife by William Trevor came home with me.  They seem a great way to experiment with new authors.  Last but by no means least, I was given a copy of A Life Like Other People's by Alan Bennett as part of the World Book Night giveaways.  I didn't have time to participate by giving out books myself, so I was really pleased to see this book left carefully on a bench with a tag saying "Please take me home and read me".  How could I possibly refuse?
By far my biggest bookish investment this month has been Trollope.  After the success of The Warden I've evidently decided that he's an author I'm going to love and so have bought more of his work.  Recently I've started buying lovely hardback editions of classic books when I can afford it, and I was lucky enough to find gorgeous box sets of the Folio Society Trollope within my price range on the second hand market.  So I now have the next two books of the Barchester series, Barchester Towers and Doctor Thorne, and all six of the Palliser novels (Can You Forgive Her?, Phineas Finn, The Eustace Diamonds, Phineas Redux, The Prime Minister and The Duke's Children) waiting patiently for me to read them.  I'll definitely be tackling at least one of them this month, probably Barchester Towers.  The Barchester books were bought before Lent began, but the Palliser novels were my weekend slip.  Technically though, they were bought on a Sunday and Lent doesn't count on Sundays (I'll keep telling myself this).
My other slip occurred when I found myself at a train station with a long wait and, inexplicably, nothing to read.  I headed off to a charity shop intending to come back with just the one book but somehow managed to return with three of the things all by the same author: Perfume from Provence, Sunset House: More Perfume from Provence and There's Rosemary…There's Rue by Lady Winifred Fortescue.  In my defence, they're the sort of delightful books which are out of print and looked as though they would be impossible to get hold of again.  Besides, it would have been cruel to separate them…
So, it seems as though I may not be sticking to a total book buying ban (that was a little optimistic, I grant you) but at least it's curbing my acquisitions rather substantially.  We'll see what April brings.  (One day I swear I'll get a camera for these posts, honest.)
Write a comment